Beyond 'Chalk & Talk,' Students Are Bound for the Outdoors
---
It"s not often you encounter an educational institution with the label "expeditionary attached to it. What does this mean, and how does it reflect Gaynor McCown"s special citation for special needs?
Hint: It has something to do with camping out.
Located in the New Springville section of Staten Island, Gaynor McCown Expeditionary Learning School is one of a growing network of small college preparatory schools's now numbering 11 in all five boroughs's jointly operated by the city Department of Education and Outward Bound.

These schools harbor students who are fully engaged and committed to developing both their academic and leadership skills. There are currently more than 165 of them across the country. The Outward Bound expeditions tend to have a transformative effect on students who aren"t doing well in class; they learn to take personal responsibility for their work and their performance improves.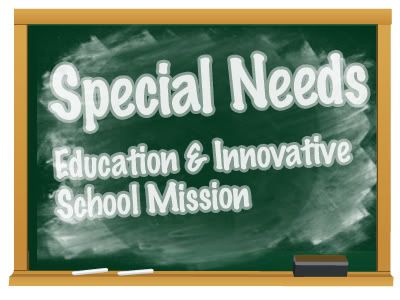 At McCown, each 9th grade student is assigned to a crew of about 15, which meets daily with a teacher/adviser. Members are selected for social diversity's that is, kids are matched with others from outside their usual social orb. Beyond academics, crews discuss a wide range of topics including "teen issues, with the goal of nipping potential problems in the bud. Entering freshmen go on a five-day wilderness trip called "crew orientation. Many return surprised at the fact that they succeeded in activities and exhibited traits they never would have imagined of themselves.
The school, which opened in 2008, is named in honor of renowned educator and outdoorswoman the late Rosemary Gaynor McCown. The school follows Outward Bound"s motto, "High achievement through challenge and support; it has also adopted McCown"s favorite saying: "Make a mark. Make a difference.
Students tackle real-world problems, do fieldwork, consult with professional experts and write extensive reports, which are often presented in public forums. A drama class analyzed traditional fairy tales, went to see a Broadway production and for their final project wrote and produced Twisted Fairy Tales for a schoolwide performance. A 10th grade global history class studying the bubonic plague in the Middle Ages hosted a lecture by an epidemiologist and wrote final projects incorporating comparisons to modern epidemics such as smallpox and swine flu.
"It"s not just chalk and talk, said Traci Frey, McCown"s principal since 2009. "It"s about putting the learning in the kids" hands and taking the classroom outside of the school. Last year, we brought in one of the last surviving Tuskegee Airmen to talk to a U.S. history class. He said everything was fine when they were soldiers's they could die for their country just like everybody else. Then, when they came home, they were still black men who had to fight for their civil rights. The kids were riveted; he really made it come to life for them.
Of McCown"s 400 students, 25 percent are in special education, and the entire school community has made a great effort to provide them with the extra services they need. In addition, the school"s tone is on the upswing. The newly created student government has spawned initiatives in volunteer work, peer mentoring and enrichment. McCown students now wear their school uniforms with pride, which was not always the case early on.
Frey attributes McCown"s success to her staff"s hard work and dedication to professional development, their team approach to reviewing student work and intervening to help struggling individuals and their commitment to a partnership with parents. McCown"s Regents Exam results have exceeded both peer-school and citywide ranges and, Frey noted, it has received "additional credit for exceptional gains. The school won"t receive its overall grades until it graduates its first senior class next June, but all signs point to an excellent report card on the way.
Trackback from your site.